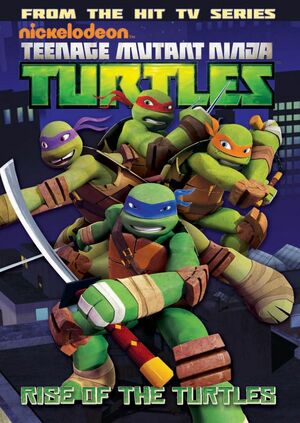 Rise of the Turtles is the first graphic novel in IDW Publishing's Teenage Mutant Ninja Turtles: Animated line. It was published on March 20, 2013. It is an adaptation of the first two episodes of the TV series. Screen captures from the episodes are presented in comic book style panels.
Characters
Locations
Objects
Vehicles
Notes/trivia
Ad blocker interference detected!
Wikia is a free-to-use site that makes money from advertising. We have a modified experience for viewers using ad blockers

Wikia is not accessible if you've made further modifications. Remove the custom ad blocker rule(s) and the page will load as expected.