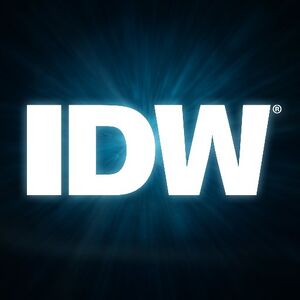 IDW Publishing, also known as Idea Design + Works, LLC, or just IDW, is an American comics publisher that was founded in 1999. It specializes in licensed properties, such as Transformers, Star Trek, and Teenage Mutant Ninja Turtles, the latter of which began a 2011 reboot series of the original 1984 Mirage Comics series. Notably, it involves TMNT co-creator Kevin Eastman.
Since March 2013, IDW have been publishing comics based on the Teenage Mutant Ninja Turtles 2012 cartoon aired on Nickelodeon. First, with adaptations from select season one and two episodes (including the season premieres and finales), then with brand-new material in May 2013, with Teenage Mutant Ninja Turtles: New Animated Adventures. NAA, which tries fit into the canon of the TV show, lasted twenty-four issues, before being cancelled in June 2015, due to declining sales. Two months later, it was immediately replaced by Teenage Mutant Ninja Turtles: Amazing Adventures, a far less restrictive comic in canon to the TV series.
Comics
External links
Ad blocker interference detected!
Wikia is a free-to-use site that makes money from advertising. We have a modified experience for viewers using ad blockers

Wikia is not accessible if you've made further modifications. Remove the custom ad blocker rule(s) and the page will load as expected.